Do you want to participate in IMMORUN by Immobel with your company? You've come to the right place!
New registration system :
Choose the number of teams and additional walking dinners
Sportero confirms your registration
Finalize your order by paying (within 21 days). Please note that after this 21-day period, your registration will be automatically canceled, and you will need to register again
After finalizing your registration, you will receive a confirmation email with a link to fill in your teams – teams must be completed by Monday, August 28 – runner replacements can still be made on the day of IMMORUN by Immobel.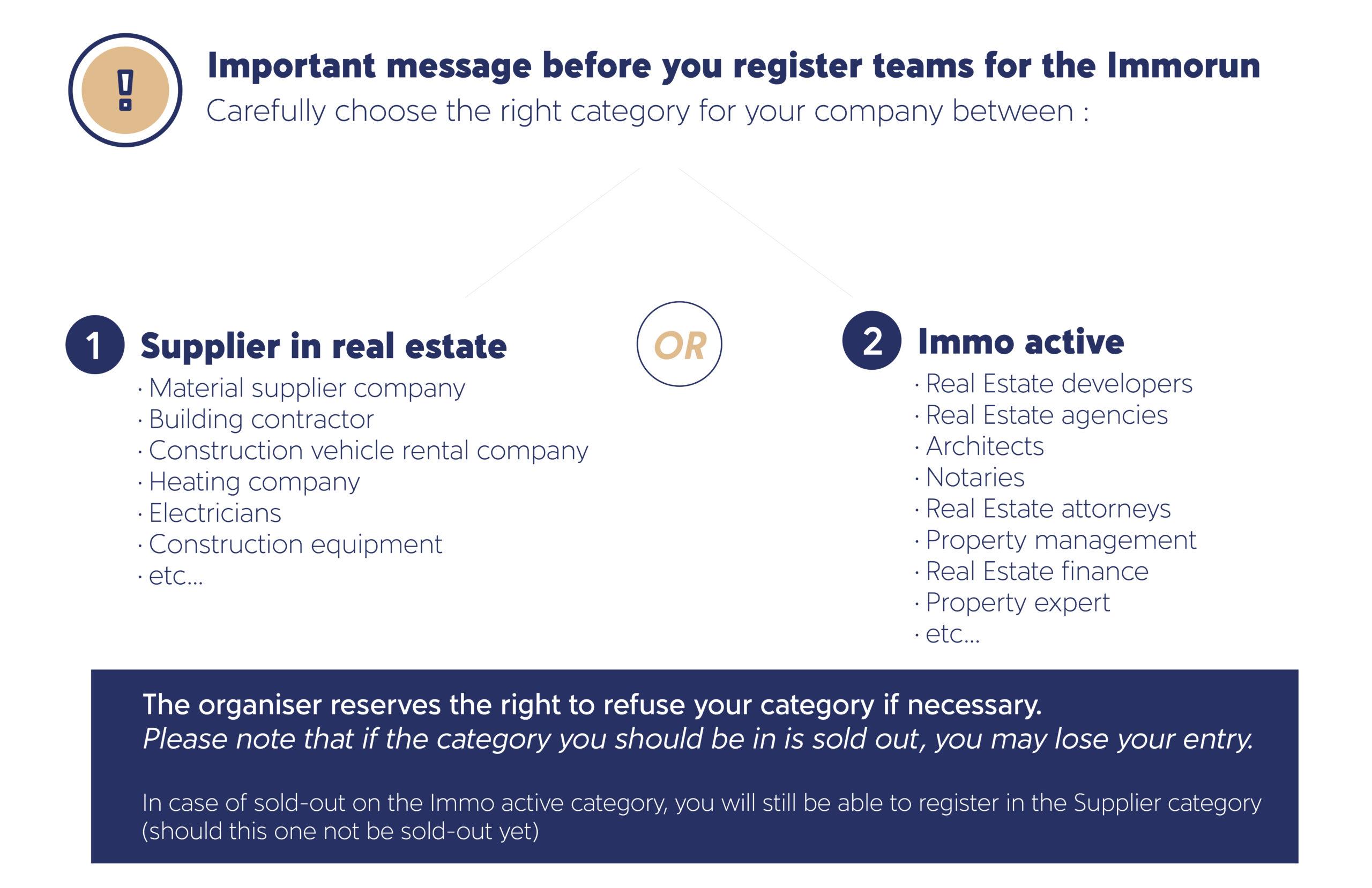 The IMMORUN 2023 is SOLD OUT
If you still wish to have a chance to participate, you can sign up for the waiting list.